8 UFC Dream Fights Fans Never Got To See
Those dream fights that slipped away before our eyes...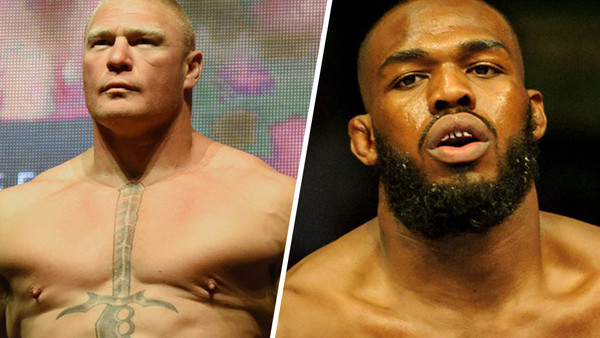 Ever since the UFC began back in 1993, the most successful company in the history of Mixed Martial Arts has so often been centred around legendary rivalries and brutal grudge fights. And so much of that success and what made those rivalries so special, is the simple fact that they were fights that fans were clamouring to see.
Giving an audience what they want is obviously a sensible business model, whether that's in the world of MMA or any other sport. If people are given what they're asking for, they'll happily pay hand over fist to see such things take place - particularly when it involves two of the best fighters in the world being afforded the chance to beat the absolute p*iss out of one another.
To focus on the UFC, the organisation has delivered so many iconic dream fights to its audience over the decades. There's no doubting just how special those battles feel in the build-up - even if the end result might not be the best.
On the flip side of seeing so many dream UFC fights over the years, there are those fights that fans were pining to see, but that ultimately never came to fruition. These are the ones which sadly never happened.
8. Georges St-Pierre Vs. Khabib Nurmagomedov
Of all of the dream fights featured here, GSP vs. Khabib is the only one that realistically has a slither of even the slightest hope of happening.
By all accounts and purposes, Georges St-Pierre is retired from MMA. The French-Canadian made that announcement earlier this year, with him last competing back in 2017 when he returned from a four-year absence to step up to middleweight and dethrone Michael Bisping as the UFC Middleweight Champion.
The possibility of St-Pierre vs. Nurmagomedov is well and truly the stuff of dreams for fight fans. Georges is regarded as one of the all-time best pound-for-pound fighters ever – to some, the best – while Khabib is viewed as the best of the current crop, as reflected by his UFC record of 12-0 and overall MMA record of 28-0.
What gives fans a glimmer of hope here, is the fact that Khabib has publicly stated how he would love to fight Georges St-Pierre. Added to that, Dana White has recently gone on record to say how that would be a fun fight to make should Nurmagomedov get past Tony Ferguson in a fight that's expected to take place in March or April of next year.
GSP has talked about how he'd fight Khabib if the contract was right, but there's also the matter of finding a weight class. St-Pierre has always competed at welterweight bar that Bisping middleweight contest, and Khabib is the current UFC Lightweight Champion. Then again, comments by Dana White suggest that a recent body cleanse has seen GSP drop down to even less weight than Khabib.