8 Ups & 1 Down From AEW Dynamite (10 May - Review)
Kenny Omega is a madman and Christian Cage is an evil genius as Dynamite returns to form. Mostly...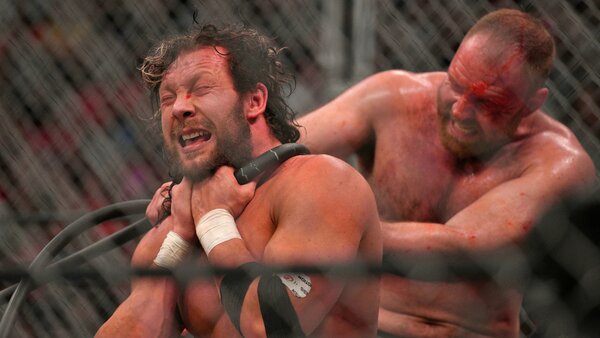 This episode of AEW Dynamite felt like Tony Khan had something to prove. A more cynical way of putting it is that - on paper - this episode of AEW Dynamite felt like Tony Khan apologising for a not great stretch of television in recent weeks.
The Four Pillars programme has simply not connected at a main event level, possibly because Darby Allin and Jack Perry have treated it like they've just discovered something cool and edgy called a "worked shoot promo". Even the peak - MJF and Sammy Guevara's wonderfully obnoxious tag team double act - felt like something they'd have done when on the cusp of breaking through into a top spot. Not when they were actually there.
Also: it's weird and probably not ideal that the fans seem to like Sammy Guevara more than the two babyfaces here. Imagine writing that even a month ago.
Elsewhere, Dynamite has felt flat and cold, rushed and small, almost like TNA doing an impression of WWE, not merely WWE-lite.
This week's Dynamite promised so much more: a massive match in a continuation of the promotion's oldest and most violent story. Another very compelling Orange Cassidy International title defence. A match between Rey Fénix and Claudio Castagnoli that would be a disappointment if it had the temerity to dip below ****. A women's match that didn't feature either Jade Cargill or one of the Outcasts - Tony, are you feeling OK?!
Did it deliver...?