8 Ups & 13 Downs For WWE In 2021
Downs...
13. The Fiend (& Alexa Bliss)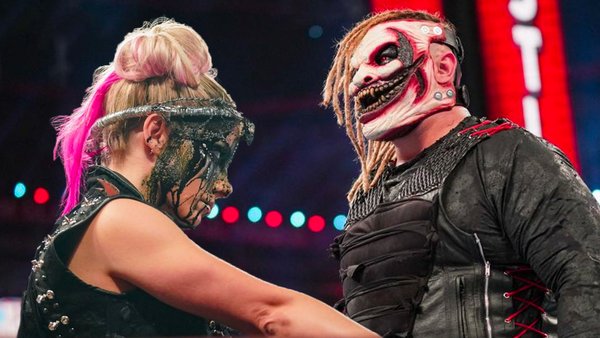 Any remaining Fiend fans were put through the ringer ahead of his WrestleMania clash with Randy Orton, but he was at least expected to go over and get back on track as fans began trickling back into buildings starting with 'The Show Of Shows'.
Then, WWE booked Bray Wyatt like they booked Bray Wyatt for the entirety of his cursed and disappointing tenure. Losing to Orton in less time than it took for 'The Viper' to beat him when they had that insect projection mess back at WrestleMania 33, Wyatt also lost his sidekick Alexa Bliss via - you guessed it - more goo sh*t.
There was no follow-through. WWE removed that inconvenience by releasing Wyatt in one of the mass cut days, just to make sure the last few people still on his hype train finally disembarked.