8 Ups & 3 Downs From WWE WrestleMania XIV
The Baddest Men On The Planet.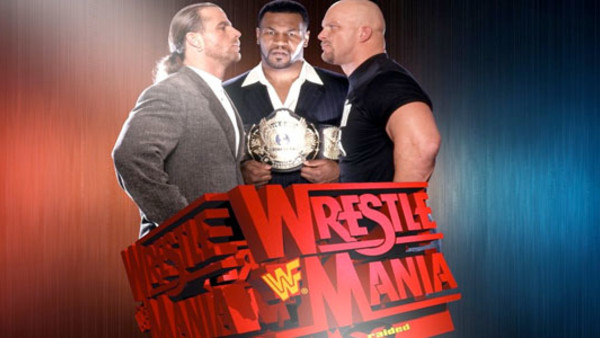 In reviewing WrestleManias retrospectively, it's often useful for the narrative to consider just how much can change over the 12 months separating 'Show Of Shows' spectaculars.
The company's comeback from the brink commenced in 1997 and concluded precisely four years later - but the years of celebration in between were all individually important for the future of the organisation. With this very show, WrestleMania returned to prominence in a way it hadn't since the original 1980s incarnations - only branded to perfection alongside the company's "Attitude" slogan. Pete Rose was a shunned baseball icon thanks to a penchant for gambling on his own games, Gennifer Flowers courted controversy thanks to an affair with Bill Clinton, whilst company crown jewel was literally labelled "The Baddest Man On The Planet".
Famous for crossing lines, the special guests satisfied a different style of celebrity years removed from WWE killing the gimmick in 1995. Vince McMahon's empire was alive again - he no longer needed to find fortune in fame.
(Want more WrestleMania Ups & Downs? We got 'em: I, 2, III, IV, V, VI, VII, VIII, IX, X, XI, XII, 13)