8 Ups And 0 Downs For WWE NXT (Jun 22)
The Diamond Mine is open, but who did they target on this week's WWE NXT?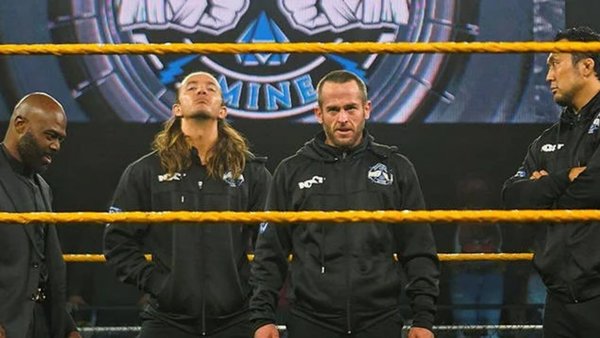 The arrival of Samoa Joe on last week's episode of NXT well and truly acted as a much needed shot in the arm for the flailing black and gold show. Before that reveal, question marks were hanging over the state of the NXT Championship scene, and a poorly booked women's tag division. Yet, just seven days on, Joe and his dedicated team of security appear to have whipped the brand into shape.
The babyface turn nobody knew they wanted or needed at the top of the card, the emergence of a boatload of credible contenders in a division long considered an afterthought, and even a feud that appeared to be heading backwards facilitating two of the best NXT TV matches of the year were just a number of signs that Tuesday nights are beginning to pick up steam once again.
NXT also appears to be remembering what it was actually put on this planet for in the first place too as the likes of Hit Row and Franky Monet were given welcome momentum boosts en-route to (hopefully) becoming the next generation of ones-to-watch. It's also no surprise that one of the finest NXT entries of the year played host to absolutely no "In-Dex" nonsense.
Ruthless Aggression, unexpected returns, and technical clinics were all present on a show that wasn't in the mood for messing around, hence the lack of any Downs...