8 Ups And 11 Downs From WWE WrestleMania 33
Plenty of good matches, but plenty of skippable moments in 7-hour PPV.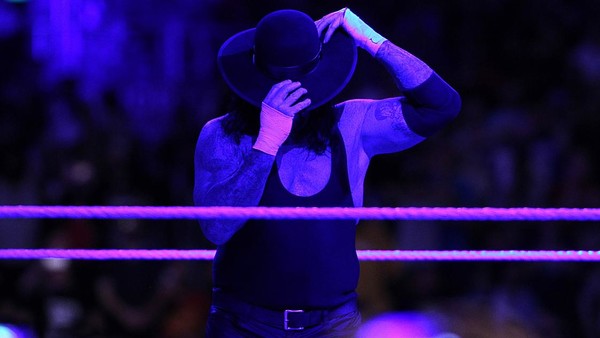 The Showcase of the Immortals has come and gone, and it left a few truly memorable moments, though the biggest ones might not be the ones that the WWE owners want them to be.
We saw the Undertaker possibly hang up his boots for good this time, losing at WrestleMania for only the second time in his illustrious career, marking him at 23-2. We saw Roman Reigns, who conquered Taker, receive huge boos despite being positioned as the big guy for the company. We saw 13 matches get crammed into a whopping seven-hour program that felt like it would never end.
And we saw the return of Matt and Jeff Hardy, as the brothers entered the Raw Tag Team Championship tag team triple threat ladder match and fig right in, instantly becoming one of the biggest fan favorites in WWE. And then they won the tag titles at the absolute right time.
We saw five titles change hands Sunday night, including both world titles, the tag titles, the United States title and the SmackDown Women's Championship. That's quite the busy Mania. Throw in a game ShaneMcMahon and an equally up-to-the-task Seth Rollins and you have an event that is worth watching for the big moments, but not something you should without blocking plenty of time.
So let's find out what made the cut and what got cut...