8 Ups And 4 Downs From NXT TakeOver: Toronto
NXT delivers superb show once again, daring WWE roster to top them.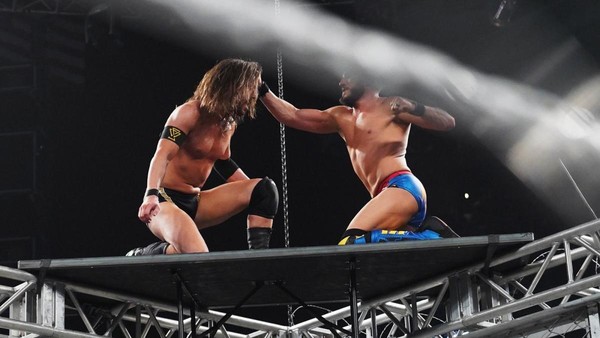 If it's the Saturday before a major PPV, then it must be time for an NXT TakeOver. And if that's the case, then it must be time to set the bar at an impossibly high level for the WWE main roster to flail at the following night.
NXT delivered yet another home run of a PPV Saturday in Toronto, putting on multiple matches that just wowed the crowd and sent fans into a frenzy. It was all action from bell-to-bell in nearly every bout, with the main event being a display of brutality you just don't see in today's WWE.
Despite high-quality wrestling, it wasn't all gold stars for NXT, as there were some questionable decisions with the PPV itself and booking decisions during the event. Still, this is easily a highly recommended show in which even a confrontation between matches was a must-see affair. That's the sort of thing that just doesn't happen often. It's a testament to good writing, good booking and great match-planning.
We'll have to see how SummerSlam fares on Sunday, but TakeOver got things started off on the right foot and laid the gauntlet down. So let's see exactly how that happened Saturday night. Let's get to it…