8 Ups And 6 Downs From WWE Extreme Rules 2017
A top star is buried in epic fashion amid good wrestling, poor direction.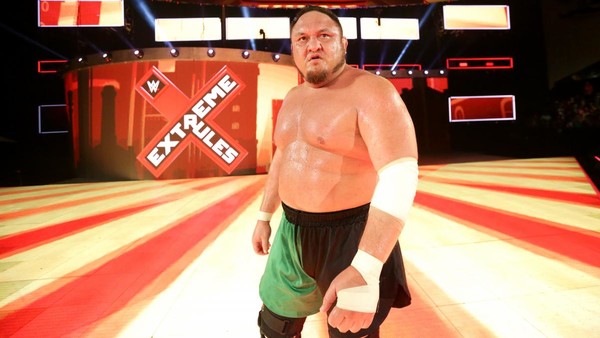 For a PPV branded as possibly altering the landscape of WWE forever, it sure felt like just another Sunday night.
Extreme Rules provided some pretty good in-ring action and offered a nice escape, but it also signaled the possible death knell for one of the former top stars from NXT. It gave a spotlight to a new addition to the roster so he could sing, and then do nothing else. It billed itself as "extreme" with one match carrying a stipulation that if the rules were broken, the champion would lose his title.
This isn't to say that Extreme Rules was a bad event, but the positive mostly fall in WWE's strongest suit these days: the wrestlers on the roster are capable of delivering good-to-great matches any given night. So if you give them time, they will most likely turn in solid performances and entertain.
Without a doubt, the biggest kick in the gut was watching WWE's best can't-miss star who appeals to a different demographic, Bayley, get squashed in about five minutes. A female wrestler whose character in NXT was tailor-made to draw in young girls as fans has been mishandled on Raw from the start, and Sunday night, she was beaten to a pulp and buried. If this were the territory days, you'd think she was packing up and heading off elsewhere.
With that said, let's find out what walloped the competition and what got battered with a kendo stick. Let's get to it…