8 Ways Fighter's Bodies Changed Forever Because Of MMA
7. Bas Rutten's Neck Injury Leads One Arm To Be Smaller Than The Other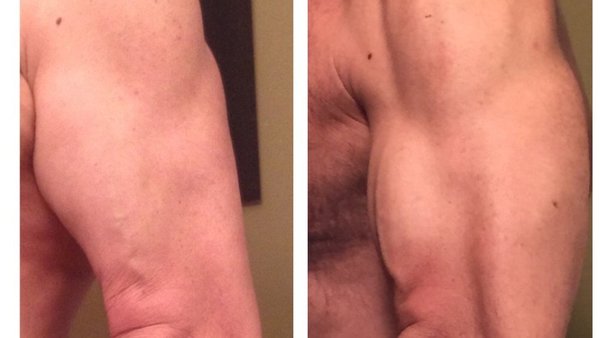 Bas Rutten is a true pioneer of mixed martial arts, making his debut in the sport in September 1993, nearly two months before the first-ever UFC event. The Dutch fighter travelled to Japan to compete in the Pancrase organisation, despite having never trained in grappling and was forced to rely heavily on his incredible striking pedigree.
Bas would later develop submission skills that complimented his knockout power, and became one of the most feared fighters in Japan, defeating the likes of Frank Shamrock, Masakatsu Funaki, and Minoru Suzuki en route to becoming King of Pancrase.
After moving to the US in 1999, Rutten would continue his success capturing the UFC Heavyweight Championship, before being forced to retire due to a neck injury aged 34. The injury would continue to hinder the Dutchman in the years that followed, as it led to atrophy in his right arm that left it so weak that he was unable to bicep curl even 5lbs for years while he recovered.
These days Rutten is on the mend, and while there is still a noticeable difference in size between his arms, he has been able to slowly start building muscle again.