8 Ways Saraya Can Help AEW Women's Division
How will the former Paige change the face of AEW's female ranks?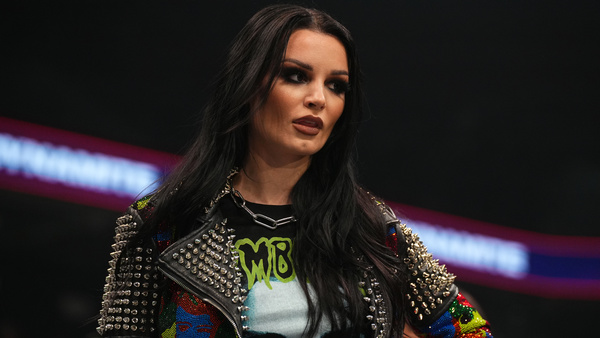 Saraya, formerly known as Paige, has returned to professional wrestling.
This was an exciting day for her fans and those who follow women's wrestling, as the Brit's accomplishments in WWE and beyond are there for all to see. Saraya is the youngest WWE Divas Champion, holding the strap two times, as well as being the inaugural NXT Women's Champion; a championship she never lost but vacated. She also holds the honor of being the only woman to hold both of those belts simultaneously.
Through all the struggles and injuries she has faced in her life, Saraya has been able to weather the storm and come out on top. These personal struggles have played out in full view of the media and her fans, and yet here she is, back and (hopefully) better than ever. The Anti-Diva's resilience will help in her quest to get to the top of the AEW's women's division, should she indeed be cleared to return to in-ring action.
AEW hasn't had a great track record when it comes to its women's division, but with Saraya's star power, hopefully that will change.
With that in mind, let's take a look at eight ways that Saraya can help the AEW women's division, and the company overall, across the coming years.
8. Blackpool Combat Club?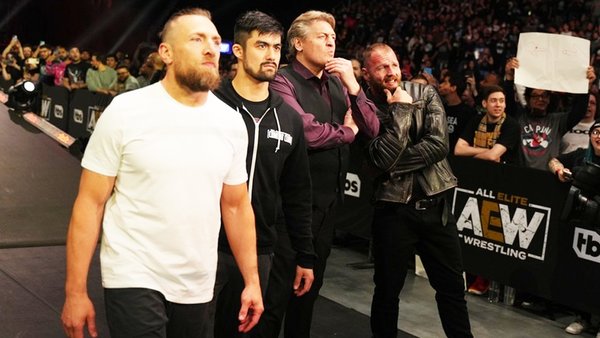 A long shot here, but with Saraya's skills being rooted in catch wrestling, she would be a great fit for the Blackpool Combat Club. Fans of AEW, and equally the BCC, have been calling for a woman to join the ranks of William Regal's group, with Jamie Hayter, a fellow Brit, and Serena Deeb two names often thrown into the mix. But what about the former Paige?
Saraya has years of experience, not just in the ring but on TV, too. Along with this, she was actually born into the industry as part of the Knight Wrestling Family in Norwich, England. In addition to having made a name for herself all across the world, Saraya is determined and ambitious along with having the violent edge that is needed to be a part of the Blackpool Combat Club.
This doesn't mean that other women can't come into the BCC fold. Jamie Hayter is a popular choice for induction into the group, and her rising popularity would make her a great fit to join the faction alongside Saraya. And if the two-time WWE Divas Champion does eventually get back in the ring, the pair could make a great tag team and maybe even become Women's Tag Team Champions... but more on that later.
Given how the BCC allows for friendly rivalries amongst its members, the above developments would also not rule out a potential Saraya vs. Hayter match at some point down the line.