8 WWE Payback 2015 Results Predictions
Will Seth Rollins find a way to leave as WWE Champion again?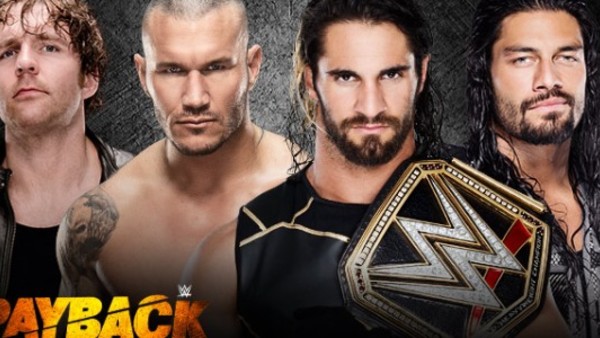 This Sunday night on WWE Network and pay-per-view, WWE presents the third annual Payback event from Baltimore, Maryland. While Payback is not considered a major show by any means, it has potential to be pretty good. If you look at this event strictly from an in-ring perspective, it could be excellent. With seven matches on the PPV portion of the show, that means that three or four of the matches could get over 15 minutes and if that happens then the quality of those matches will be very high. It's noteworthy that four of the matches are rematches from Extreme Rules. Those are Cena vs. Rusev (for the fourth straight PPV), Sheamus vs. Ziggler, New Day vs. Cesaro/Kidd and Barrett vs. Neville. Having four matches that are exactly same as the last PPV three weeks ago means that we might get some finality to some of these matches and then we can move on to other feuds soon after. The absence of Daniel Bryan is being felt because he was originally going to face King Barrett if he was cleared for action. Since he's not, the vacated Intercontinental Title is still out there while Barrett faces Neville again. There are eight matches announced for Payback with one of them taking place on the Kickoff show. It doesn't seem like anything else will be added, so this appears to be the full card. Here are some things to look for as well as the likely winners for each match.