9 New WWE Signings Just Announced
WWE unveils new intake of Performance Center athletes.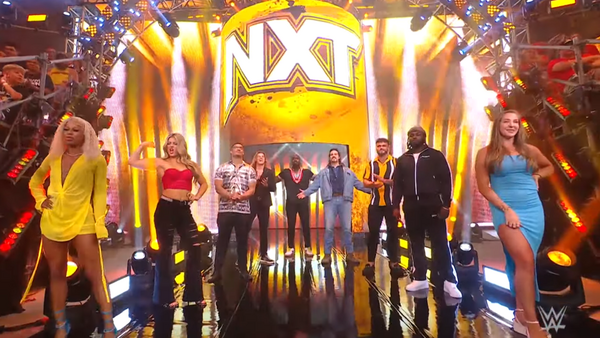 WWE has this week announced a new intake of nine athletes to its talent roster, welcoming the new Performance Center Spring 2023 rookie class into developmental.
The promotion uploaded one of its usual intake videos to YouTube on Thursday. WWE's newcomers come from pure athletic backgrounds rather than pro wrestling, continuing the developmental practices instituted in 2021, when NXT Black and Gold became NXT 2.0 - and the promotion started moving away from acquiring established free-agent talent.
Joining WWE this Spring are:-
- Ezekiel Balogun - 25 - 6'6", 238lbs. A former University of North Florida basketball player, ASUN Conference Academic Honor Roll 2019-2020.
- Vlad Pavlenko - 26 - Iowa State University track and field alumni and hammer-throwing finalist at the 2021 US Olympic trials.
- Hunter Smallback - 23 - 6'4", 227lbs - Stetson University alumni with a football background.
- Coy Wanner - 24 - 6'3", 247lbs - football background at University of Wisconsin.
- Andrzej Hughes-Murray - 25 - 6'2", 247lbs - football background at Oregon State University and the Los Angeles Rams, where he signed as a free agent last year.
- Kevin Robertson - 6'2", 290lbs - football background at Templte University.
- Melanie Brzezinski - 22 - CrossFit, bodybuilding, and karate background, University of Tampa alumni.
- Tylynn Register - 5'6" - Jacksonville State University track and field alumni.
- Alexis Gray - 25 - Texas Southern University alumni with a sprinting background.
Check out the announcement video below.