9 Problems With Shane McMahon vs. The Undertaker Match At WrestleMania 32
There are a number of flaws and questions that need addressing...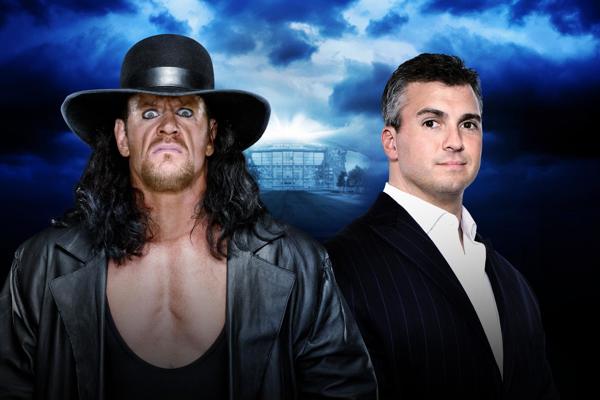 So it was quite the heart-stopping moment when the cheery opening of "Here Comes the Money" blared at Joe Louis Arena on Monday night, heralding the first WWE on-camera appearance of Shane McMahon since 2009. Detroit received "The Boy Wonder" like the return of a conquering hero, and it was clear that Shane-O-Mac was quite touched by the electric response. While the ooh-and-ahh dialogue between him and his family made for pretty good television, and the match with Undertaker for WrestleMania 32 (with control of Monday Night Raw at stake) is a stunning match announcement, there are plenty of glaring issues with the entire deal. I realize that with a roster gutted by injuries, a desperate move had to made in order to turn heads toward what looked to be a middling show. Since there are no plans to shunt the undesired Roman Reigns down to a midcard match, it's imperative that the rest of the show captivate the lapsed and tired fans. Incorporating Shane McMahon six years after he was last seen? It's an intriguing proposition. But looking closer at what's actually at hand, there are concerns that could easily lead to this match underwhelming, and even confusing, the viewing audience.