9 Things We Learned From Bruce Prichard's Undertaker 1993-1994 Podcast
8. There Were Talks About Making 'Taker And IRS A Tag-Team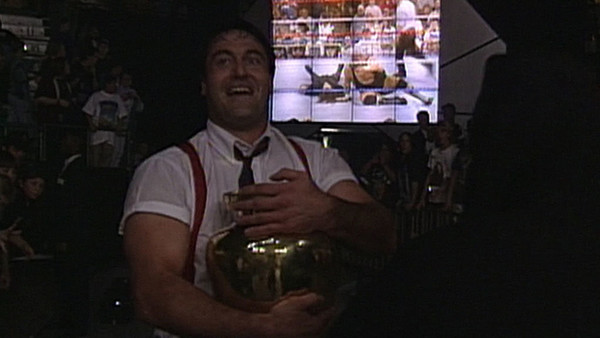 Bruce Prichard and his co-host Conrad Thompson have a laid-back chemistry that helps bring their podcast chats to life, and the best moments often come when Thompson jokes about something only to be told by his friend that it could have happened back in the day.
That was the case when a throwaway line was made about The Undertaker and Irwin R. Schyster forming a tag-team during the early-to-mid-1990s.
Shockingly, a laughing Prichard confirmed that such talks did happen during WWF creative meetings right before Undertaker was turned babyface; in a play on words, the team would have been called 'Death & Taxes', using 'Taker's mortician character and the IRS (Internal Revenue Service) vibe of Schyster's name.
Obviously, the concept was thrown out fairly quickly, and the pair even went on to feud against one another in late-1994, but Bruce admitted that the idea was aired several times during creative meetings backstage before being shot down in the end.