9 Ups & 2 Downs From WWE NXT (Jul 27)
Samoa Joe finally becomes an active part of the WWE NXT roster again... and gets his match...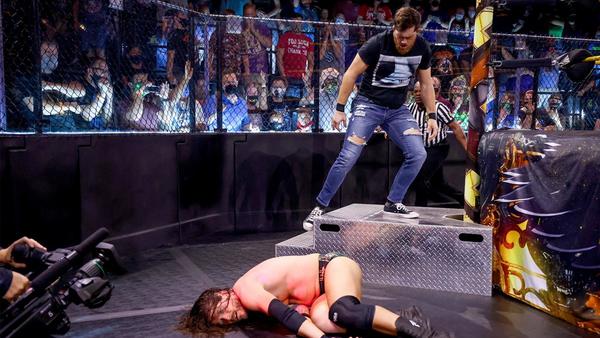 WWE.comThe moment you've all been waiting for finally arrived in the midst of last night's black and gold action; Cameron Grimes cracked LA Knight in the balls with a golf club. Oh, and Samoa Joe officially announced that he'd be returning to in-ring action and facing off against a Kross man called Karrion.
This was far from a one moment show, though, it must be said. On a night that boasted a Samoan Submission Machine making a statement, another individual arguably stole the headlines on the back of stabbing her long-time associate in the back. Because all bets are off when it comes to the latter element of the black and gold brand.
Two thuggish units decided to beat seven lumps of sh*t out of each other for our entertainment too, a brawl that opened the door for a long awaited return of a big green former rugby player. Breakout brackets developed further, odd couples reluctantly tried to get on the same page, and murses threatened to derail a fledgling unit's momentum. In other words, NXT delivered its usual array of eclectic madness.
And we've not even touched on two dudes fighting over the right to Love Her or Lose Her.
TakeOver 36 is looming large, Championship reigns are beginning to look fragile, and a Cowboy Caddy may just be the finest thing you'll see all week. So, let's quit with the intros and jump straight into what hit and what most definitely missed on Tuesday night...