9 Ups And 2 Downs From WWE Raw (June 2)
Passable Raw doesn't get a lot of strikes against it, but doesn't shine either.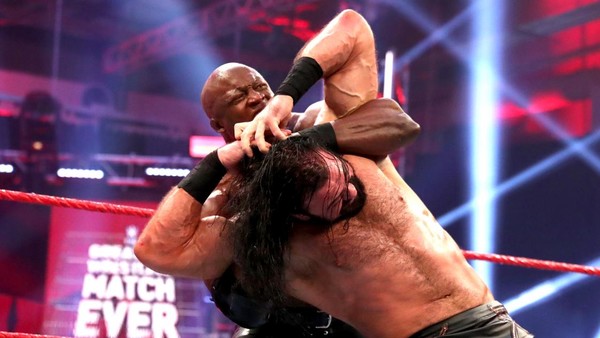 This week's episode of WWE Raw wasn't a standout show, despite the lopsided nature of this column.
Rather, Raw was a mostly inoffensive ride through a series of matches and segments that really provided a decent diversion during a tumultuous time. Aside from the fun Charlotte Flair/Asuka match and introduction of Dominick into the Rey Mysterio/Seth Rollins feud, there wasn't a ton of stuff that will be remembered past this week. But that isn't entirely a knock on the show.
WWE is sliding toward its latest PPV, Backlash, in less than two weeks, and it has the potential to be a pretty decent show, though it's tough to get really excited as everything almost seems to be in suspended animation these days.
Maybe that's a function of the ongoing "empty" arena shows. Maybe it's a function of the rapid changes during this past week here in America, which admittedly distracted the hell out of this writer Monday night. (And frankly, y'all deserve better than that, but it's been a stomach-churning few days here, and it was impossible for it to not spill over into this column. Maybe as a result, it's less critical than it normally would be because there's already enough negativity out there.)
Regardless, we've got a show to review. Raw was passable, so let's dive in and see how it worked out.
Let's get to it…
Scott Carlson
Scott is a former journalist and longtime wrestling fan who was smart enough to abandon WCW during the Monday Night Wars the same time as the Radicalz. He fortunately became a fan in time for WrestleMania III and came back as a fan after a long high school hiatus before WM XIV. Monday nights in the Carlson household are reserved for viewing Raw -- for better or worse.
See more from Scott