9 Ups And 4 Downs From WWE Raw (May 11)
The Man to become The Mom; MVP stable takes shape; Edge/Orton II hinted.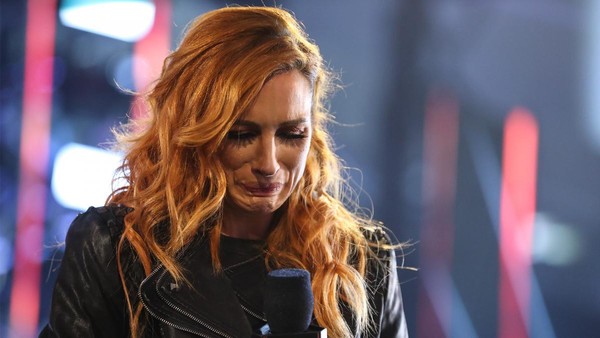 If you were wondering why we haven't seen a lot of Becky Lynch since WrestleMania 36, you got your answer Monday night, and unfortunately, you won't see much of her for at least the next nine months.
Lynch announced her pregnancy on Raw, relinquishing the Raw Women's Championship she'd held for the past 13 months – in fact, relinquishing it Sunday night unbeknownst to everyone and having it placed inside the women's Money in the Bank briefcase. That meant that Asuka emerged as the new Raw women's titleholder, turning the briefcase from an opportunity into an instantaneous golden ticket.
Monday's episode will forever be remembered for that segment, but it also marked Edge's post-Mania return to WWE and set the table for his first singles wrestling match in nine-plus years. We also endured the return of the IIconics and the announcement that WWE is adopting its latest version of the "Wild Card Rule," and the first person to take advantage of it is… King Corbin.
Raw had its share of entertaining moments Monday night and held it together, earning passing marks and being a pretty decent episode. Sure, there were a couple bumps in the road, but let's give credit to WWE for a watchable program.
Let's get to it…
Scott Carlson
Scott is a former journalist and longtime wrestling fan who was smart enough to abandon WCW during the Monday Night Wars the same time as the Radicalz. He fortunately became a fan in time for WrestleMania III and came back as a fan after a long high school hiatus before WM XIV. Monday nights in the Carlson household are reserved for viewing Raw -- for better or worse.
See more from Scott