9 WWE Clash Of Champions 2020: Gold Rush Impulse Reactions
Two Match-Of-The-Year candidates save a show rocked by late changes.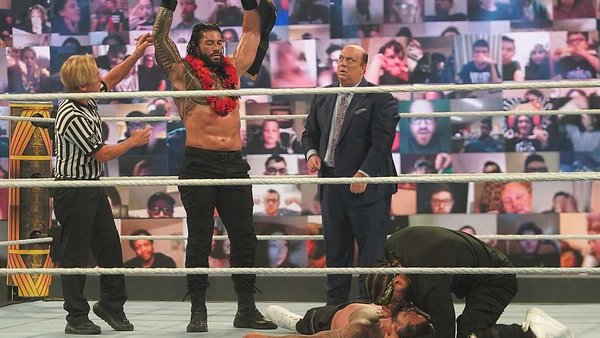 At Money In The Bank 2020, Asuka successfully climbed the corporate ladder. Edge and Randy Orton attempted to have the Greatest Wrestling Match Ever. Extreme Rules, by every definition, was a f*cking Horror Show. At SummerSlam, we never saw Roman Reigns coming. In the case of Clash Of Champions, the tagline had been delivered before the main show started.
With every belt on the line, the "Gold Rush" began at the opening bell. There was a not insignificant amount of consternation about Asuka and Zelina Vega's Raw Women's Title match being moved to the pre-show, mostly because it was one of the only contests that wasn't a 2020 rematch. But suddenly, that wasn't the case. Eleventh hour news broke of Nia Jax, Shayna Baszler and Nikki Cross all failing medicals, resulting in one cancellation, one postponement, and a bit of a main card mix up.
It helped add a bit of late spark to an event that was decidedly lacking in some outside of the top programme. This show was loaded with things we'd all seen before, no matter how much the "Gold Rush" branding attempted to present them as brand spanking new.
9. Cesaro & Shinsuke Nakamura (c) Vs. Lucha House Party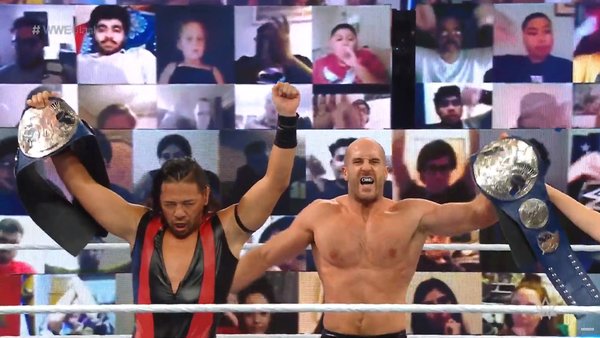 It was at the midway point of this Kickoff battle that Michael Cole filled a bit of in-ring dead air with a rundown of Shinsuke Nakamura's WWE resumé, with reminders of his various title reigns and 2018 Royal Rumble win used to emphasise just how dangerous he still was. Perhaps this is muscle memory, because yet again the SmackDown Tag Team Champions didn't need the bluster and bullsh*t to hide a strong performance.
They both clearly relished kicking she sh*t out of Kalisto and Lince Dorado during decent heat segments ahead of a surprisingly great closing sequence that worked at ripping apart the Lucha House Party lads once and for all.
Both Kalisto and Dorado were tremendous at looking out for one another as the momentum was briefly switched up towards the end, though Nakamura's assault on the latter left the former prone to a big swing/knee combo, though the formal split still didn't happen as many assumed. Functional more than it was fun at points, this was - not for the first time - a better exhibition of what the champions do rather than what the challengers don't. That...didn't feel the point of all of this.