9 WWE Wrestlers Who Won ONLY World Championships
Turns out some people DO hit a home run every time...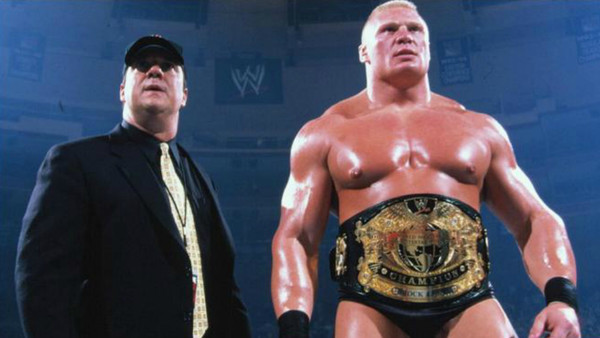 Go to just about any website or YouTube channel that focuses on professional wrestling, and you're bound to find something about the best WWE wrestlers to have never won a World Championship.
Needless to say, it's a pretty popular topic. After all, there are plenty of exceptionally-talented individuals who, for whatever reason, never held WWE's top prize. Guys like Owen Hart, Mr. Perfect, and William Regal (among many others) managed to win plenty of other titles in WWE; just never the "big one".
But you already know about that. So, what about the opposite?
In other words, what about those superstars who never won a title in WWE that *wasn't* a World Championship? Well, as it turns out, there are nine superstars throughout history who can lay claim to this obscure statistic.
As a small note, all championships were considered in the making of this list. So, although the Hardcore and 24/7 Championships have been tossed around like exhibition balls, they are still championships that can therefore disqualify somebody from this list. Conversely, honors such as King of the Ring tournament wins, Royal Rumble victories, and Money in the Bank briefcases did not count, as these are not "championships" in the strictest sense.
So, without further ado, let's take a look at the nine superstars whose only championships in WWE were World Championships...
9. Vince McMahon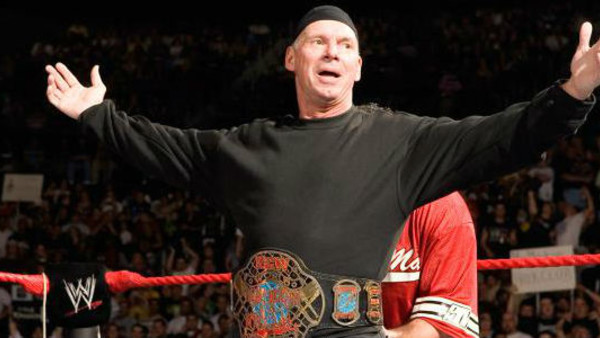 Somewhat of a technicality, this, but factual nonetheless.
As of 2019, Vince McMahon Jr. has been working for the WWE for 50 years, but he has never been considered an in-ring talent. Despite this, the WWE Chairman has a total of two championships to his name - the ECW World Championship and the WWE Championship.
Sure, the WWE's resurrection of ECW was an absolute punchline, but it was still a main roster program with its own world championship, so it still counts. McMahon won said championship in 2007 by pinning then-champion Bobby Lashley in a 3-on-1 handicap match (with Vince, of course, being among the "3"), holding onto it for 35 days before dropping it back to Lashley at that year's One Night Stand.
McMahon is also recognized as a former WWE Champion, having captured the company's top prize from Triple H on a 1999 episode of SmackDown, again by devious means. Just four days later, on RAW, McMahon vacated the championship because, in storyline, he was not supposed to be appearing on WWF television at the time. Still, though he vacated the strap almost immediately, his name cannot be erased from the record books.
Some people may criticize Vince for booking himself to win the world title, but if I were in Vince's position, I'd probably do the same thing at least once. And hey, at least his WWF Championship win was cooler than Vince Russo's WCW Championship win.
Sorry for reminding you that that happened.