Adam Cole Echoes Bryan Danielson's "Thank You, WWE" Sentiments
Cole joins Danielson as AEW newbies who refuse to throw WWE/Vince McMahon under the bus.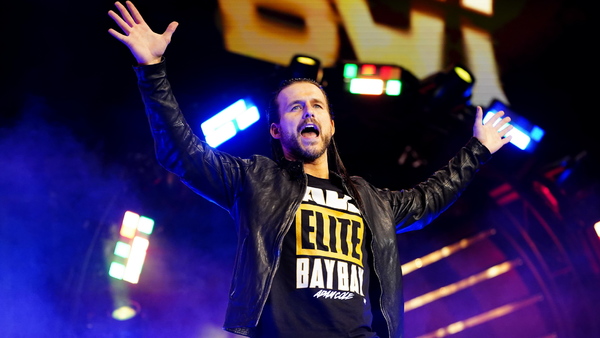 Adam Cole, much like fellow AEW newcomer Bryan Danielson, is a class act.
The former NXT stalwart has told UPI that he'll always "appreciate and cherish" his time in WWE. At the same time, Cole says he "could not be happier" in All Elite - that doesn't mean he's ungrateful or has to be spiteful towards his old employer.
Cole noted the "close, personal bonds" he formed with NXT fans and upper-tier management figures like Triple H and Shawn Michaels. That means a great deal to the man, and it's something he refuses to spit on just because he's jumped ship to another pro wrestling company.
That's classy.
Danielson's recent, "Thank you, WWE" sentiments melted social media. Even those who are staunch in their anti-WWE beliefs had to agree that Bryan did the right thing. He was true to himself, and Cole has followed in those same footsteps to professionally put a bow on his NXT run.
The former Undisputed Era leader says he won't bash WWE unfairly. He had some special times there, and the place helped to elevate his standing in the industry. That's worth remembering.
Create Content and Get Paid
---