Adam Cole Names THIS AEW Star As Who He Most Wants To Wrestle
Which AEW star is at the top of the former NXT Champion's hit list?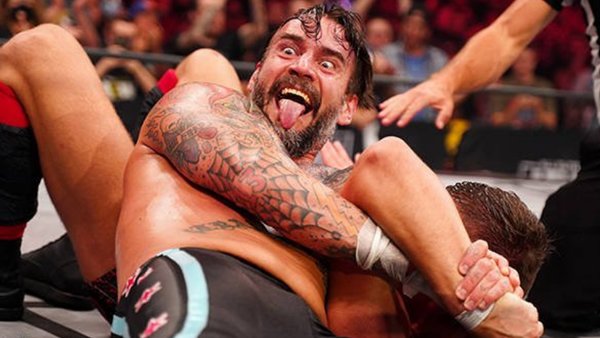 Now firmly #AllElite, Adam Cole has named CM Punk as the person he's most looking forward to stepping in the ring with.
While Darby Allin, MJF and Bryan Danielson all got mentioned, the former Undisputed Leader told Bleacher Report that Punk is the one who is at the top of his hit list right now.
"As far as the young guys go, Darby Allin is one. I'd really like to get in there with MJF. He is incredibly talented. I'd love the chance to work with him someday. I do want to step in there with Bryan [Danielson] again. I've only wrestled Bryan in a singles match one time, and it was that last-minute SmackDown event, which is super memorable for me. So, I'd love the chance to wrestle him again in AEW."
Moving onto the Second City Saint, Cole added:
"CM Punk is at the top of my list. I've been very open and honest about how much he influenced me in my career. He's a guy who introduced me to Ring of Honor and independent wrestling as a whole. He was the guy who made me realise I really want to focus on promos. I never thought I'd get the chance to step into the ring with him."
As and when we get to see Adam Cole tangle with any of the aforementioned names, that remains to be seen. For now, the one-time NXT Champion and three-time Ring of Honor World Champion is teaming with his Super Kliq buddies to battle Jurassic Express and Christian Cage.
In terms of the talents Cole made mention of, Darby Allin and MJF are currently feuding with one another, while Bryan Danielson put on a duo of banging matches against Minoru Suzuki on last Friday's Rampage 'Buy In' and Bobby Fish on Dynamite. Next up for the American Dragon, he faces Dustin Rhodes in the AEW World Title Eliminator Tournament this week.
Create Content and Get Paid
---