AEW Books Major Return On Rampage
Someone big time made a grand return on Friday's edition of AEW Rampage.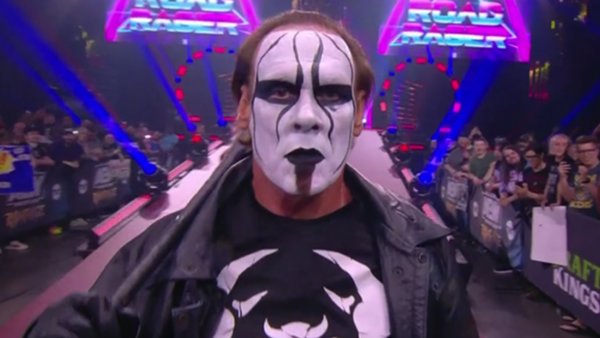 The Stinger is back!
Brock Lesnar's return wasn't the only major comeback on wrestling telly this week. No, AEW had their own surprise; Sting showed up for the first time since working an injury angle on the 25 May edition of Dynamite. The legend gatecrashed Rampage: Road Rager and helped Darby Allin fight off reDRagon.
Fans predictably lost their minds as the iconic ex-WCW, TNA and WWE hero conjured up images of his nWo-bashing ways to put Kyle O'Reilly and Bobby Fish down.
Revenge was very-much the order of the day during this segment. Sting and Allin wrapped a steel chair about Fish's leg, then Darby hit a Coffin Drop onto it. That was retaliation for Bobby and O'Reilly taking the Stinger out back in May.
It's interesting that Fish took the brunt of the damage though - technically, it was O'Reilly who put Sting on the shelf months ago. Perhaps Tony Khan wants to save that slice of revenge for later, or for after the inevitable tag-team match that's surely incoming.
Sting has returned, and that must be a relief to Allin. He wasn't doing much in his mentor's absence.