AEW Books MAJOR Return On Rampage: Grand Slam
Rampage received a healthy dose of star power from AEW boss Tony Khan this week.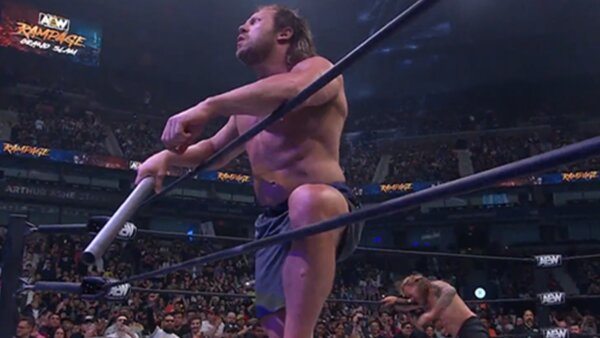 Kenny Omega returned to AEW screens for the first time since losing to Konosuke Takeshita at All Out on Friday's souped up edition of Rampage.
The Elite man rolled out to help Chris Jericho fight off an attack from Don Callis and his charges. Both Takeshita and Sammy Guevara were ready to brutalise Jericho with a screwdriver before Omega made the unlikely save.
Later, Kenny said he wasn't really there to help Jericho. Instead, he only wanted revenge on Callis and crew. That led to Jericho walking on set and pitching that he and Omega team up vs. Takeshita and Guevara in a big tag-team clash at the upcoming WrestleDream pay-per-view.
AEW has yet to make that bout official, but an announcement is surely incoming soon. The match serves two masters - it keeps Omega's war with Don and wrestlers ticking along, and also works in more beef between former pals Jericho and Guevara too.
This was a super-rare appearance from Kenny on the 'C' broadcast. Omega doesn't typically show up on episodes of Rampage, so his run-in this week felt higher-profile than everything else on the format.