AEW Boss Tony Khan Praises WWE
Tony Khan is impressed by what he's seeing from WWE now that Triple H is in charge.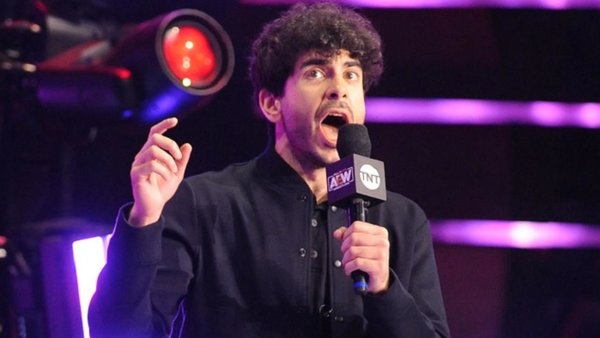 Tony Khan thinks that Triple H is already doing a bang-up job as head of WWE creative.
The AEW boss told 'Superstar Crossover' that he's enjoyed more of the company's product since Vince McMahon retired and Hunter took control of everything that happens on TV. However, Khan knows that there's another side to things.
Explaining, he said: "We're more likely to compete for the same wrestlers, because our vision of wrestling is probably a bit closer together than with his predecessor". In other words, Triple H and Tony have more in common than WWE's side might be willing to admit, at least philosophically.
Being WWE's main competitor doesn't mean that Khan can't critique what he sees on Raw, SmackDown and NXT though. He reckons WWE programming has been "generally better" under Trips than it was when McMahon was still rattling around backstage calling the shots.
WWE's product hasn't changed dramatically (at least not yet), but there are still signs of encouragement popping up all over the place. There are positives and negatives to that for Tony, but the wrestling fan inside him is excited by the future.
Create Content and Get Paid
---