AEW Buys ROH - Big Plans Revealed! (VIDEO)
Andy H. Murray & Adam Wilbourn on Tony Khan buying ROH, future plans, AEW, and more!
Join WhatCulture's Andy H. Murray & Adam Wilbourn as they bring you Thursday's rundown of all the latest wrestling news.
Today's video begins with the big announcement coming out of last night's episode of AEW Dynamite, as Tony Khan revealed that he has purchased Ring of Honor from Sinclair Broadcasting Group (00:25). Hyped-up for several weeks, Khan broke the story at the beginning of the show, making a rare televised appearance on his show.
From there, we go over some interesting backstage notes on the buyout (04:03) including talk of another potential bidder as well as how the wrestlers learned of what was going on.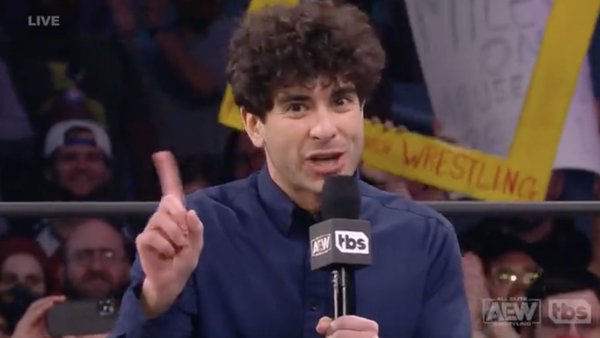 Sticking with the AEW/ROH situation, we talk about the first report on what Khan plans on doing with his new purchase (05:55).
Before wrapping things up by talking about another big-time AEW deal that could potentially be in the works at the moment (08:27).
As always, today's news video closes with your Twitter questions.
... and don't forget to subscribe to WhatCulture Wrestling on YouTube for daily videos. You can also send your Twitter questions to @WhatCultureWWE for your chance to be featured.
Create Content and Get Paid
---