AEW Champion MJF Shoots On UFC's Conor McGregor
Let's just say that new AEW World Champ MJF has an erm...way with words!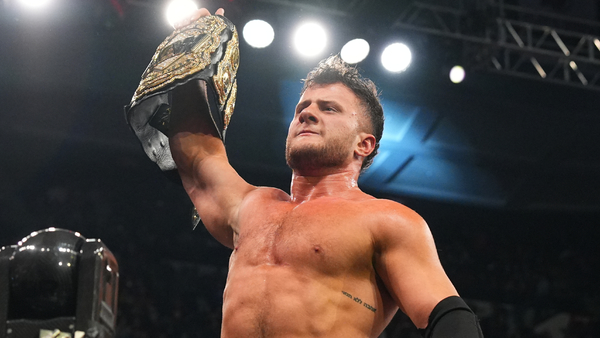 New AEW World Champion MJF has been in the news for tangling with UFC scrapper Paddy Pimblett on social media recently. Now, the outspoken heel and all-round wrestling promo machine has turned his attentions to one Conor McGregor.
Uh oh.
McGregor quoted a TMZ post on Twitter to remark that he's rooting for Paddy - then, Conor said he "doesn't know who this other clown is". That was never going to fly with mighty Max. Firing back, MJF said that McGregor should wind his neck in.
In fact, Friedman told former UFC Lightweight and Featherweight Champion Conor: "Stay in your lane, you roided up leprechaun". As if that wasn't enough, MJF warned McGregor that he "can't hang" with the AEW World Champion, and said he'd "f*ck the Conor clone up".
Of course, that latter remark was directed at Pimblett.
Replying to his own tweet, MJF then encouraged anyone interested to tune into AEW Dynamite on TBS every Wednesday night. That was smart, because the champ knew his exchanges with both MMA fighters would get some mainstream eyeballs too.
Tony Khan must be pleased by the social media hubbub.
Create Content and Get Paid
---