AEW Full Gear: 18 Craziest Spots
Barbed wire, broken glass, big dives, exposed rings and mousetraps. Oh my!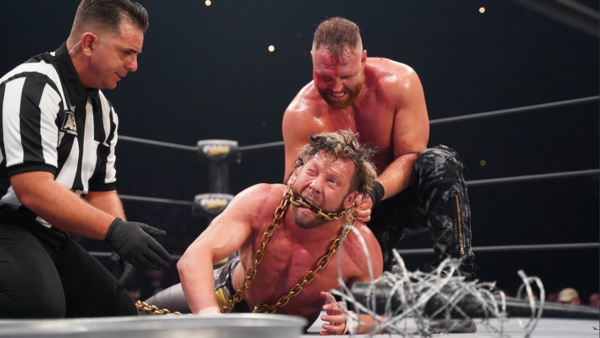 AEW's first pay-per-view of the Dynamite era was a pleasurable experience for pro wrestling fans across the world, but it was also a painful one for the promotion's roster.
Everyone on the blockbuster card, from first match to last, was seemingly on a hellbent mission to prove that All Elite is the future of the biz, and they did that through excellent chain wrestling, emotive storytelling and a crap ton of crazy, off-the-wall bumps. There was broken glass, there were mousetraps, there was barbed wire, and that was only in one match.
Others had insane moves on the outside of the ring and one of the best submission festivals you're ever likely to see. Though not everyone would've enjoyed the gratuitous violence of the main event, nobody can deny that Full Gear was anything less than value for money or a glorious follow up on that stunning Dynamite brawl mid week. It had a little bit of everything for every kind of fan.
Feast your eyes on some of the sickest, some of the deftest and some of the biggest spots you're likely to see in 2019...