AEW Full Gear 2021 Card LEAKED, WWE Blamed For Reveals (VIDEO)
Andy H. Murray & Adam Wilbourn on leaked AEW Full Gear 2021 card, Rampage TV ratings, & more!
Join WhatCulture's Andy H. Murray and Adam Wilbourn as they bring you Thursday's rundown of all the latest wrestling news.
Today's video begins with what may or may not be the leaked AEW Full Gear 2021 card (00:26), which has appeared on Tony Khan's notepad in a picture from last week's Jacksonville Jaguars game. Time will tell if it's real - or just the AEW president trying to throw people off the scent.
We stick with AEW and Khan after that, as the chief reveals he is currently working on a media library deal with WarnerMedia (04:08), creating a way for fans to explore the full breadth of the promotion's content.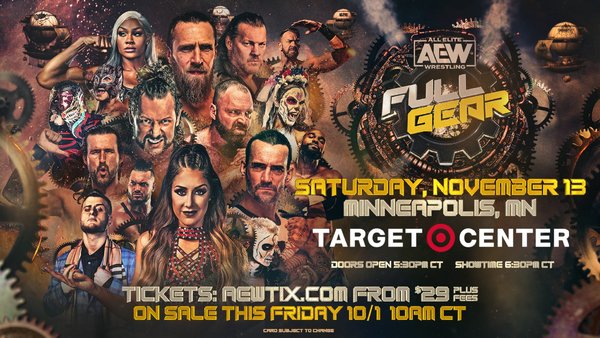 From there, we explore WWE's latest move against the competition, with the revelation that Vince McMahon's promotion has been leaking AEW Rampage's overnight ratings to news outlets (06:09).
Finally, we close on the NXT 2.0 star making a big impression on important people within WWE (09:24).
As always, today's news video closes with your Twitter questions.
Don't forget to subscribe to WhatCulture Wrestling on YouTube for daily videos. You can also send your Twitter questions to @WhatCultureWWE for your chance to be featured!
Create Content and Get Paid
---