AEW Full Gear 2023: 10 Things That Must Happen
AEW must change FIVE championships at Full Gear this weekend. Yes, FIVE!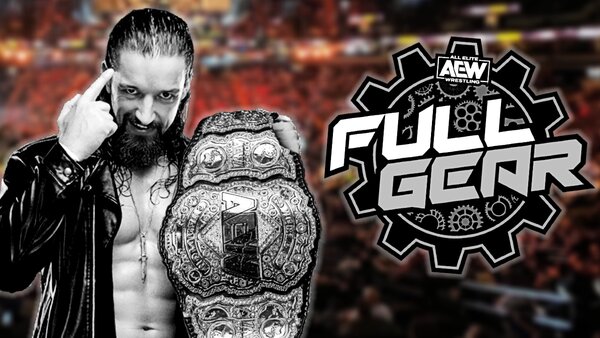 Full Gear 2023 could be the most newsworthy pay-per-view in a long time.
The card might not seem that way on paper, but Tony Khan could potentially book six title changes. He won't though. No, the AEW boss will book a mere five instead. What a spoilsport! Seriously though, that handful of championship switches looks likely, because the All Elite kingpin has to mix things up heading into the new year.
Admittedly, due to revamped scheduling, Khan has another pay-per-view (World's End on 30 December) to help with that, but Full Gear is a big night. It'll mark just shy of one full calendar year since MJF became World Champion, and it'll see Adam Copeland work his first official pay-per-view match as part of the AEW roster.
There's a ton of other interesting stuff going on too. Toni Storm is smashing it with her new character, Sting is mid-retirement tour, Ric Flair is knocking around for reasons, and Kenny Omega has formed an unlikely pairing with Chris Jericho that's winning some hearts amongst the fanbase.
Full Gear should be a cracking show. Here's everything that simply must happen in California on Saturday night!
10. Roderick Strong Is MJF's Partner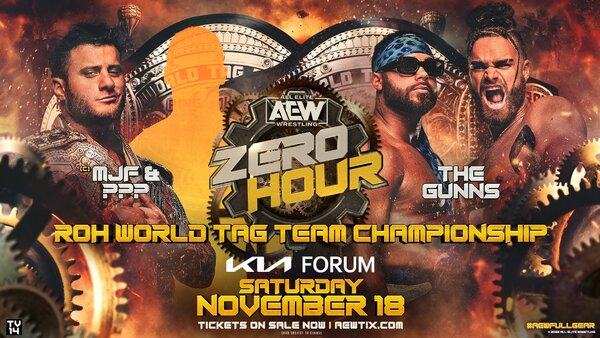 It's worth pointing out that this piece is being erm...pieced together before Wednesday's Dynamite episode, so MJF's tag-team partner could've been announced by the time you read this. If not, then there's only one logical choice to act as a surprise partner for Max: Roderick Strong.
Cries of "ADAM!" are coming to pay-per-view.
Sure, Strong is working a neck injury angle, but recent episodes of TV have shown that to be a bluff. Plus, Friedman's facial expressions would be world class if Roddy was literally wheeled out by his comrades in The Kingdom to valiantly defend the ROH Tag-Team Titles for his "best friend" Adam Cole.
MJF would be irritated, The Kingdom would be happy to get that pay-per-view payday, and The Gunns would smell blood. This is also a neat opportunity for Tony Khan to give Cole motive for revenge once he's eventually cleared to work matches again.
That's right, this bout will end with...