AEW & NXT Ratings Plummet As Empty Arena Shows Continue
Current events are having a devastating impact on Wednesday night ratings.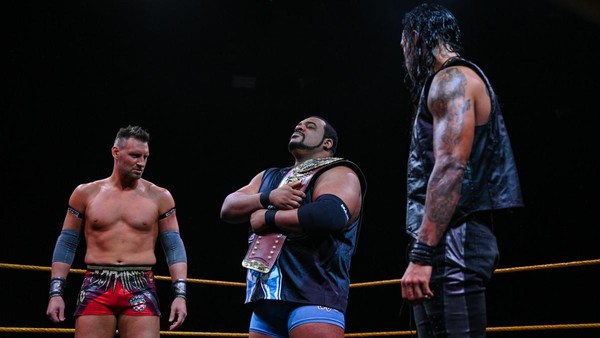 It was bad news across the board for this week's Wednesday night ratings war, as both AEW Dynamite and WWE NXT experienced significant declines for their latest empty arena shows.
Dynamite saw a drop of 16.4% as AEW's overall viewership fell from the previous week's 819,000 to 685,000, which is the show's lowest viewership of 2020 so far. NXT, meanwhile, scored its second-lowest of 2020, going from 669,000 to 590,000 - a drop of 11.8%.
As pointed out by Paul Fontaine of Figure Four Online, the combined 1.275 million viewers that watched live wrestling on Wednesday is the lowest since AEW and NXT started going head-to-head.
As far as the key 18-49 demographic goes, AEW dropped 26.5% to 0.25 with NXT coming in at 0.15. Detailed demographic breakdowns aren't available for NXT as the show failed to finish the night's top 50 cable shows for the third consecutive week.
It is now abundantly clear that the appeal lost by continuing to hold shows with no crowds is greater than the average quarantined viewer's thirst for content, and it's hard to see things improving much before the promotions get back to attended shows.