AEW Revolution 2021: 35 Things You Probably Missed
Jon Moxley sums it up, slow-mo aplenty and AEW references WWE at AEW Revolution.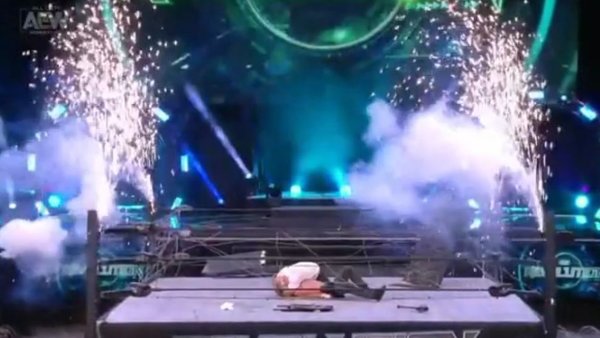 Get your sparklers out.
It's fair to say that the conclusion of last night's AEW Revolution 2021 event was a total embarrassment for everyone involved. Jon Moxley lay in the ring with handcuffs on as a few fireworks that'd put last November's garden parties to shame erm...fizzled out around him. Meanwhile, poor Eddie Kingston had to pretend that he'd been knocked out by some vicious blast.
This was not a great look for the company, and it was a miserable end to a near-four hour pay-per-view. On the plus side, bloodthirsty fans did get the explosions they were looking for earlier in the main event. Also, nobody can criticise Moxley or Kenny Omega for their overall efforts during a painful 25-minute headliner.
Anyone who managed to look beyond the violence of that featured bout would've found a ton of hidden gems at Revolution too. AEW shows are a gold mine for them generally - this one had WWE references, some of the best slo-mo you'll ever see, botches, near-death experiences, truly unique moves and more.
Here's everything you may well have missed...