AEW Revolution 2021 Set To Break Company PPV Buys Record
Revolution 2021 could be set to become the most-bought PPV in AEW history.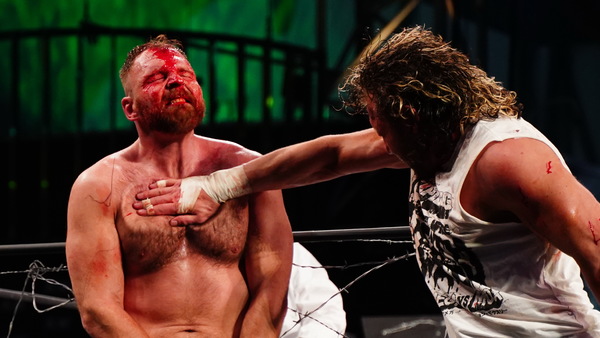 AEW Revolution 2021 is expected to break the company's record for pay-per-view buys.
Dave Meltzer spoke on the matter during today's episode of Wrestling Observer Radio, noting that while it's impossible for him to say for certain in the absence of traditional pay-per-view numbers, all signs point towards Revolution eclipsing past shows in terms of buys:-
"We know that this did very big on PPV. Most likely, the biggest one they've done to date. It's not 100% the biggest but it will probably be the biggest by a wide margin. Right now, we'll say it's probably the biggest because we don't have the traditional television pay-per-view numbers. We've got everything else, and it's way above everything."
While AEW's exact pay-per-view buys typically aren't reported, the record is currently held by Double Or Nothing 2020, which, according to the Observer, convinced between 115,000 and 120,000 people to open their wallets. The number typically hovers around the 100,000 mark.
Speaking on the factors that may have contributed to the record number, Meltzer mentioned the exploding deathmatch's appeal, Sting, and the move from Saturday to Sunday:-
"What do we learn from this number being well up from any show that they've ever done? What's the conclusion? Is it the bombs? Is it the promise of a surprise person? Is it Sting? Because it was Sting's first match in over five years, and his first in AEW. Sting's first match should draw, so it could be that. Omega/Moxley, obviously you've got to give credit to the main-eventers. They're part of it. And then the other one is Sunday rather than Saturday. They've done all these Saturday shows, they do one Sunday show, it does way better. Sunday is the traditional day for PPV."
AEW has already announced that Double Or Nothing 2021 will go down in Jacksonville, Florida on 30 May 2021 - another Sunday. A recent interview with Forbes saw Tony Khan claim that AEW may look at putting more shows on Sunday evenings going forward, he will likely keep Full Gear and future Revolutions on Saturdays when possible.
We'll bring you more on Revolution 2021's buys as the information emerges.

Create Content and Get Paid
---