AEW Star Admits He Got Emotional Watching THIS Recent WWE Segment
A current AEW star felt those tears coming when he watched WWE TV recently.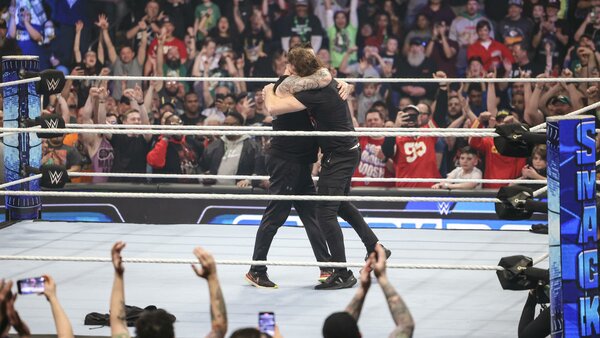 Mark Henry almost cried watching Kevin Owens and Sami Zayn hug it out on a recent episode of WWE SmackDown.
The AEW star, who works chiefly as a backstage announcer for the promotion, told listeners on Busted Open Radio that he thought the segment was very emotional and qualifies as pro wrestling "art". Explaining further, Henry said that the real-life friendship between both guys contributed hugely to his enjoyment of the show-long tease.
By the time Sami and KO were hugging mid-ring, big Mark was practically howling. The ex-WWE man likened such storytelling to the best moments from Disney movies, and added that the "feel good redemption" of the mid-ring cuddle tugged at his heartstrings immediately.
He had the best time watching, but had to dry his eyes afterwards.
The fact a pro wrestling veteran (who has witnessed pretty much everything) like Mark Henry found it emotional says everything about WWE's story here. They managed to take fans on a journey throughout SmackDown, then ended the evening with one of the most heartfelt live crowd pops in living memory.
Henry said that Kev and Sami "really do give a sh*t about each other".