AEW Star Calls NXT Vs. Dynamite Rivalry "Fake Bullsh*t"
Someone doesn't care about the 'Wednesday Night War'...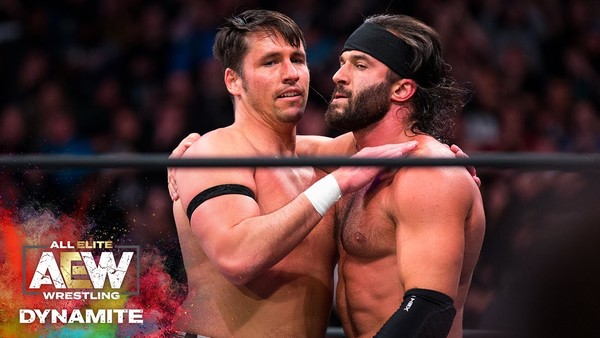 AEW's Chuck Taylor called the ongoing Dynamite vs. NXT rivalry "fake bullsh*t" during his appearance alongside Best Friends partners Trent and Orange Cassidy on the promotion's 'Unrestricted' podcast.
Taylor doesn't see why people are putting so much energy into something that few (if any) of the wrestlers pay attention to. He said that it's hard to bet against NXT when he has so many friends there - Taylor was a groomsman at Johnny Gargano's wedding, for example.
The AEW tag-team star did say that he obviously wants his own company to do well, but not at the expense of his mates over in WWE. At the same time though, he doesn't want NXT to totally outshine AEW Dynamite and make it hard for him to earn a living doing what he loves.
AEW's Wednesday night offering has settled into a nice groove - it's currently outperforming NXT on the same night, although it must be said that both shows would like their viewership numbers to be higher.
It's cool to hear someone in the trenches dismiss the competition as something TV networks should worry about more than the actual wrestlers themselves.