AEW Star Jon Moxley Just Got Mentioned On WWE TV
WWE let Seth Rollins namedrop AEW's Jon Moxley on the latest SmackDown.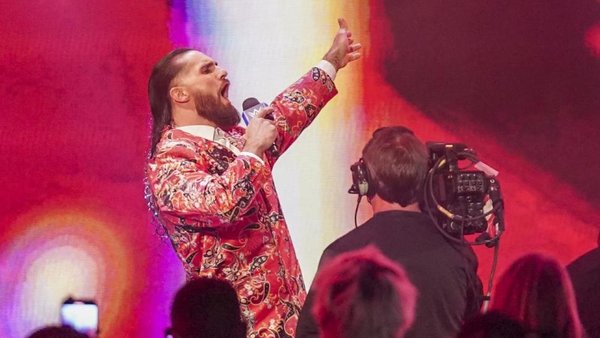 WWE just name-dropped AEW's Jon Moxley on the latest SmackDown.
Seth Rollins admonished Roman Reigns for always having others, like The Usos, do his dirty work for him during a promo segment. Then, somewhat surprisingly, the sharp-suited heel (who has been more of a tweener for the purpose of this Universal Title feud) said: "They're the ones who hold you up. Just like Mox and I held you up during The Shield".
Fans in Nashville responded exactly how you'd expect - there was the usual "ooh-ing" and "aah-ing" from people thanks to this most recent cross-promotional reference. Remarkably though, it wasn't a dig. Rollins didn't even claim that he'd been more responsible for watching Roman's back than the former Dean Ambrose.
Nope, the promo moved on and Moxley wasn't buried.
The AEW man had been shown briefly in clips hyping the Royal Rumble showdown between Rollins and Reigns, but WWE's editors carefully picked out angles that emphasised the warring pair over Mox. This is also the first time he's been mentioned by name during the entire rivalry.
Will it be the last? Only time will tell.
Create Content and Get Paid
---