AEW Star Says He's Better Than "Any Other Wrestler"
One of AEW's brightest lights says he untouchable and operates at a higher level.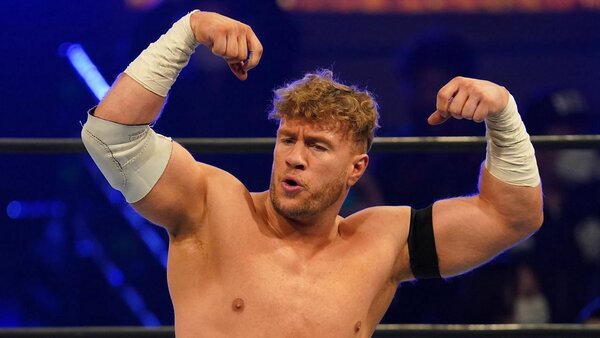 Will Ospreay believes he's currently "on a level above any other professional wrestler" in the industry, and says his "another level" line isn't just a gimmicky catchphrase.
The New Japan and AEW standout told NJPW's official website that he's "better than anyone else". There was some kayfabe-esque arrogance to Ospreay's words, but also a lot of conviction - he truly views himself as a cut above anything else going on in the biz these days.
Ospreay recently tag-teamed New Japan and independent dates with a massive win over Chris Jericho at Wembley Stadium for AEW's All In 2023 supershow. That performance earned rave reviews, but that's nothing new for Will.
He's been one of the most celebrated pro wrestlers around for years now.
During the same interview, Ospreay went on to say there's "nobody" who can say they're "consistently" better than him inside the ring. Will named promotions like AEW, WWE and even current home base New Japan, and challenged fans to drum up a better all-rounder.
Ospreay then added that he thrives on the pressure of delivering on his words, but did say it's "taxing" to live up to being the best.