AEW Star Says Steel Cage Matches Need To Change FOREVER
A current AEW wrestler and ex-WWE star says cage matches need a major rethink.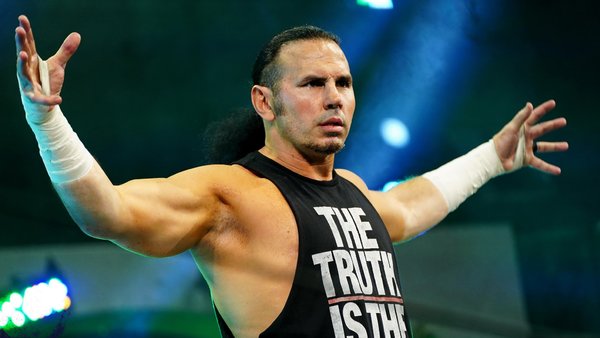 Matt Hardy thinks WWE, AEW and pro wrestling in general needs to change how steel cage matches work.
The AEW man told listeners tuning into his 'Extreme Life Of Matt Hardy' podcast that he'd like to see companies ditch the door gimmick and force workers to climb over the top of the structure when they're trying to escape.
Explaining, Matt said he's "hated that rule since day one". He then went on to describe it as "super-anticlimactic". The legend was discussing his cage match with brother Jeff vs. Edge and Christian at WWE's Unforgiven 2000 pay-per-view when he made the point that cage's need to be tweaked for good.
Hardy reckons that'd add so much more excitement to these bouts, because few fans really care for the door idea anyway. If anything, valiant babyfaces willingly strolling out the door is taking the easy way out - meanwhile, heels who elect not to use the door only look stupid for refusing to take a shortcut to success.
Matt is fine with escaping the cage, but thinks it should only happen by going over the top.
Create Content and Get Paid
---