AEW Star Says There "Wasn't" WWE Main Roster Discussion
This current AEW wrestler never felt like he was Raw or SmackDown bound in WWE.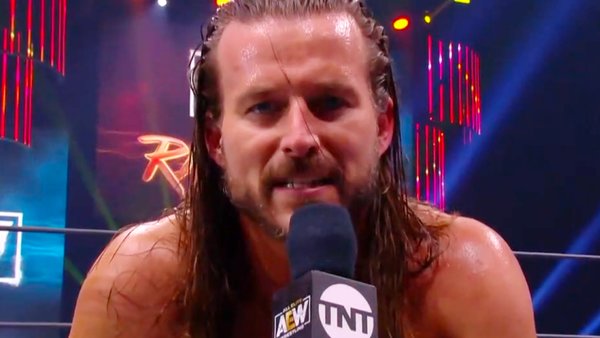 AEW man Adam Cole has revealed that there "wasn't a huge discussion" internally about him trading NXT for either Raw or SmackDown before departing WWE.
Cole was guesting on Kurt Angle's podcast when he told the ex-Olympian and listeners that neither Triple H nor Shawn Michaels (who remain close with Adam) pushed very hard to have him elevated to the main roster. In fact, they thought he was better off sticking around on NXT and helping that brand grow instead.
The All Elite star reminisced about "a core group of guys in NXT who were so laser-focused on that one thing - making NXT special". Cole was one of those dudes, but so were Hunter and Shawn. The threesome couldn't fathom why NXT should have to shed its main stars or act as a feeder to the top two shows.
If anything, Cole and cohorts believed NXT should eventually be on par with Raw and SmackDown rather than develop workers for those brands.
Any pitches for a Raw/SmackDown jump were batted down by Trips and HBK. Cole himself was similarly keen to stay put and do what he could for NXT.