AEW Star Shoots On "Unique" WWE Rejection
Being knocked back by WWE wasn't the worst thing that happened to this AEW man.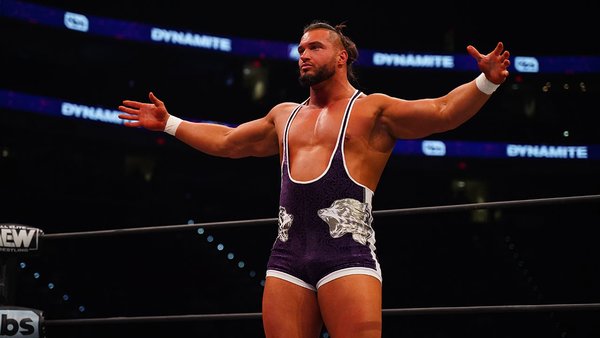 Wardlow has described his WWE tryout as a "unique experience".
The AEW man told Chris Van Vliet's 'Insight' show that he "aced the try-out with flying colours", but that WWE bosses decided they "didn't want [him]" in the end. That was a strange feeling for Wardlow - he knew he'd smashed the tryout, and he didn't understand what the company were really looking for.
Things worked out well for the big man. Tony Khan launched All Elite Wrestling in 2019, and Wardlow later joined on with the company that August. He was pleased with the response to his introductory vignette at the promotion's All Out pay-per-view too.
That was a nice little ego boost after the surprise of WWE rejection.
Things might've been different for Wardlow had he tried out for WWE at a different time. There's a chance they'd be more interested in him nowadays (he'd be a great fit for NXT 2.0), but Vince McMahon had workers coming out of his ears in 2018-2019.
WWE's roster was bursting at the seams, so maybe scouts reasoned they couldn't take anybody else on. Whatever the case, Wardlow is grateful that the disappointed spurred him on.
Create Content and Get Paid
---