AEW Star: 'Tony Khan Should Focus More On Storytelling'
A current AEW wrestler shares some feedback on boss Tony Khan's booking style.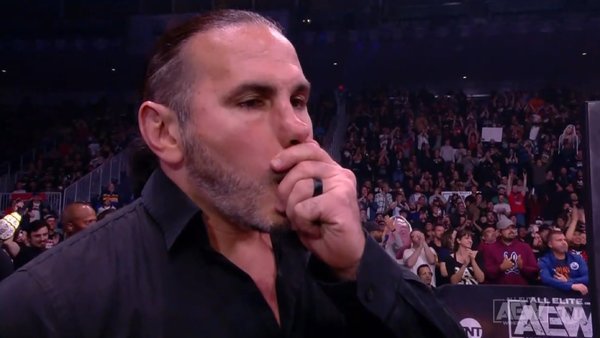 Matt Hardy thinks AEW boss Tony Khan should "try and focus a little more on the storytelling of the different characters" on All Elite's current roster.
The legend, who is currently locked in his own crummy story with The Firm on TV, told listeners via his podcast that storytelling is "still very important". Matt knows flagship show Dynamite is "a very sports-centric program" overall, but he'd like to see AEW do a much better job of explaining why fans tuning in should care about the men and women they see every single week.
Hardy didn't outright sh*t on his boss or the All Elite product; he put over the "amazing wrestling" that happens on Dynamite and Rampage every Wednesday and Friday, but the ex-WWE man does fancy seeing a little more focus on story from Tony soon.
Most wrestling fans baffled by the so-so build towards AEW's upcoming Revolution pay-per-view would probably agree with those sentiments.
Matt "totally respects" that Khan likes presenting top in-ring fare weekly, but reckons "having [more] characters that the crowd is connected to, or that they're emotionally invested in" would be a solid plan.