AEW Talent Suggests CM Punk "No Longer In The Company"
Did this AEW star just let slip that CM Punk is OUT of the company?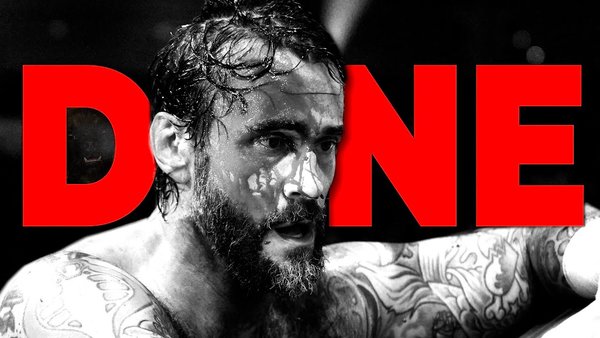 CM Punk's professional wrestling future still hangs in the balance following All Out 2022, but a current AEW star has insinuated that the two-time World Champion is no longer with the promotion.
Punk's name came up during Stokely Hathaway's recent appearance on The Sessions with Renee Paquette. When discussing the future direction of his stable, The Firm, Hathaway said that what happened after All Out messed with their plans, as the group's feud partner isn't with AEW anymore.
Said Stokely (h/t Cageside Seats):-
"Everything that was supposed to happen with The Firm did not happen...what happened immediately after [All Out was] a huge part of it. Who we were supposed to directly feud with is no longer in the company. That was one thing that I was looking forward to 'cause I was hand-chosen for that role."
Continuing, Hathaway revealed that Punk had handpicked him as somebody he wanted to work with. This meant a lot, despite what ended up happening with Punk, whose ongoing AEW absence has left The Firm in limbo:-
"I don't know the specifics... for me, the fact that CM Punk said, 'Hey, I want to work with this guy,' that holds a lot of weight. It means a lot, regardless of what has happened, what will happen. And that didn't happen anymore. It was literally rewriting everything on the fly. So everyone in the group is trying to do their best, but we are trying to figure out how to make this work because the original purpose isn't the purpose anymore, so it's like, what do you do?"
Punk remains suspended by AEW following All Out, having brawled with Kenny Omega and The Young Bucks after taking aim at The Elite (and others) during the post-show media scrum on 4 September. All involved parties were dealt similar punishments at the time. Omega and the Bucks have since had their suspensions lifted and have returned to television, while producer/coach Ace Steel has been released.
Whether or not AEW and Punk have come to an agreement on a reported contract buyout is yet to become clear.