AEW Tapes Jay Briscoe Tribute Show After Dynamite, Full Card Revealed
Jay Briscoe Celebration of Life, an ROH memorial special, was recorded following AEW Dynamite.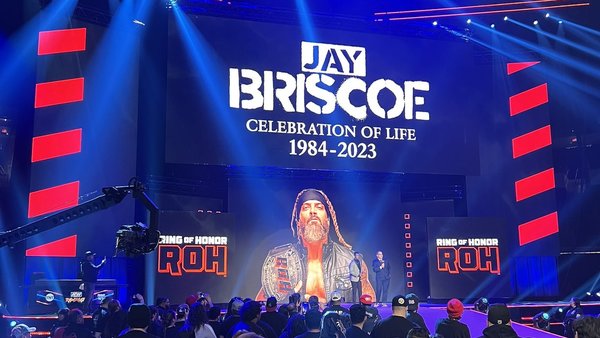 AEW paid tribute to Jay Briscoe not only with a memorial graphic prior to last night's episode of Dynamite, but a memorial show taped after the TBS broadcast as well.
Tony Khan announced plans for an ROH show honouring the departed Briscoe's memory on Wednesday. While there's currently no word on when it will air, it will do so for free on ROH's Honor Club platform.
AEW/ROH followed a familiar titling convention, calling the show 'Jay Briscoe Celebration of Life', as was the case with the late, great Brodie Lee's 30 December 2020 memorial offering.
Briscoe tragically passed away following a car accident in his Laurel, Delaware hometown on Tuesday 17 January. He was just 38 years old. His daughters, Gracie and Jayleigh were in the car with Briscoe. Both were taken to the hospital afterwards, with Gracie undergoing surgery to regain the use of her legs.
As well as Gracie and Jayleigh, Briscoe, real name Jamin Pugh, is survived by a wife, Ashley, and son Gannon. He and brother Mark comprised one of the most important tag teams of all time as The Briscoes, capturing the ROH World Tag Team Championships a record 13 times.
Spoilers for this pretaped show are already online. WhatCulture shall not publish these, though those who wish to see the Jay Briscoe Celebration of Life card may click through to the next page.
CONT'd...