AEW World Champ MJF Namedrops WWE's Vince McMahon On Dynamite
This week's AEW Dynamite included perhaps the ultimate WWE reference...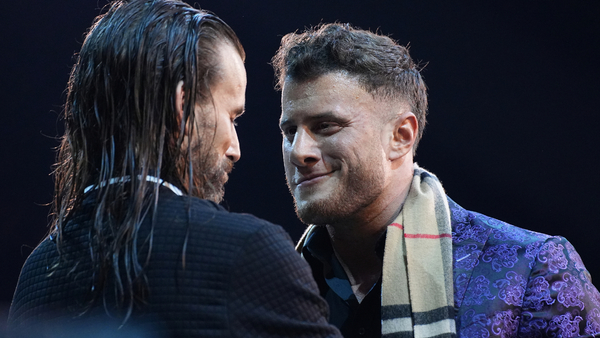 Reigning AEW World Champion and all-round shoot-style promo machine MJF name dropped Vince McMahon on last night's episode of Dynamite.
MJF was working an in-ring confrontation with Adam Cole when he decided to focus on Cole's career in WWE. At one point, Friedman even outright said that Vince didn't really ever believe in Adam, which is why he was never going to be a smash hit on WWE's main roster.
That prompted the usual "ooh-ing and aah-ing" from fans there live for AEW's show. Score another one for the WWE references on All Elite telly too, but most people are used to that by now - MJF alone has name dropped the likes of Triple H and even Nick Khan during promos or press conferences in the past.
Bringing McMahon into the fold will always get a bigger reaction though.
MJF also mentioned that Cole was in the frame to work as Keith Lee's manager on Raw before both left WWE. That pitch didn't get off the ground when Lee was promoted from NXT, and Cole left the company before he worked extensively on Raw or SmackDown anyway.