AEW Would Not Exist Without Hulk Hogan & The A-Team
Tony Khan admits there'd be no AEW without B.A Baracus and the boys.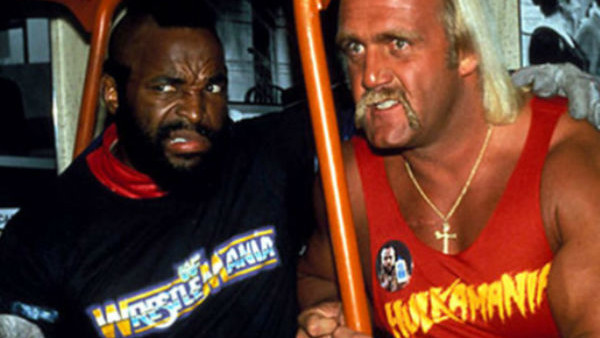 There'd be no AEW without B.A Baracus and the boys.
That statement is obviously in jest, but there is a smidgen of truth to it. In an interview with ESPN, AEW chief Tony Khan admitted this week that he didn't know anything about pro wrestling until he was flipping channels as a kid and saw Hulk Hogan guesting on The A-Team. After that, he was totally hooked and wanted to know more.
Hogan appeared on two episodes of the hit tv show in 1985 ("Body Slam" and "The Trouble With Harry"). In both, he aided the soldiers of fortune in their escapades and helped them fend off the bad guys. Hulk's larger-than-life persona, cartoon character looks and overall charisma captivated young Tony and it's something he still remembers to this day.
Those cameo performances were Khan's first exposure to the wrestling bubble. From there, he did everything he could to find out more about Hulk Hogan and eventually fell in love with the wrestling medium.
So, in other words, All Elite fans have Hulkamania and Mr. T to thank for the company they adore!