AEW's Chris Jericho Shoots On His Own WWE WrestleMania History
What does AEW star Chris Jericho really think about his WrestleMania matches?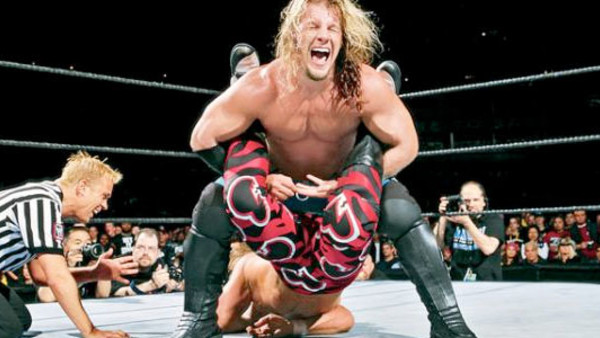 Chris Jericho has replied to a fan tweet about him being featured on WWE's 'WrestleMania Classics' lineup by saying he only actually had "one 'Mania classic" during his time in the company.
The AEW star last worked a bout on the WrestleMania stage at 33 in 2017. There, he lost an infamous United States Title bout to old partner-turned-rival Kevin Owens - the match infuriated Vince McMahon, and led to the WWE boss verbally tearing both men apart when they returned through the curtain afterwards.
That incident directly led to Jericho's eventual WWE departure, and he's since earned rave reviews for his work both in front of and behind the camera in AEW.
Jericho was surely referring to his iconic 'Mania XIX effort vs. Shawn Michaels when remembering his "one classic". In total, he worked 13 matches on the biggest pay-per-view of WWE's year, but only considers the one with HBK worth remembering as a top showing.
Other bouts, like those against Triple H, AJ Styles, Fandango, Christian, Edge and CM Punk, didn't meet the mark as far as Jericho is concerned. WWE Network's producers apparently disagree.