AEW's Darby Allin Provides Update On Mount Everest Plans
The AEW favourite is looking to climb Mount Everest in 2024.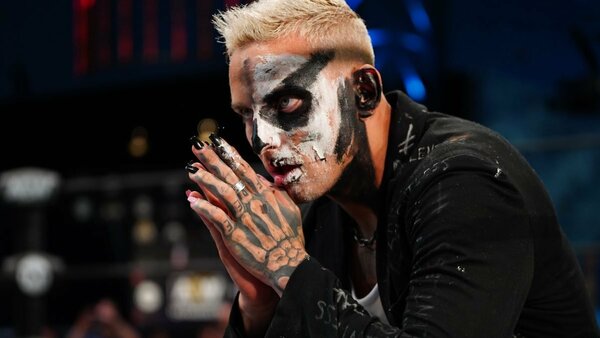 With MJF mentioning on this past Wednesday's AEW Dynamite how he wishes for Darby Allin to get his wish of climbing Mount Everest "with his shoelaces untied", Darby himself has now provided an update on his very real plans to scale the world's highest mountain.
For those wondering where MJF's recent comments came from, that's because Allin genuinely has intentions to climb Mount Everest.
Speaking on the Drinks with Johnny podcast (via Wrestling Inc.) ahead of tonight's Double or Nothing PPV, the Daredevil noted how he he intends to climb Everest in 2024.
As Allin explained:
"I'm excited to go climb Mount Everest next year. I got, like, a coach and everything that we were talking about. I have to wait until April and May, because that's the only hiking season right now. You can only climb it between April and May. Once you connect with a team that, like, sets everything up, they kind of handle everything. You just give them your information and sh*t. So, I've been talking to one guy who has summitted it before, and he's climbed to base camp a bunch of other times, but he's put me in touch with a bunch of people, and we want to most likely document the whole thing. Like some type of team from Discovery."
Of course, climbing Mount Everest is no mean feat, with a quick Google search throwing up an average of approximately 60 days needed to get the job done, not to mention the extreme training that has to be carried out prior to this. On top of that, there are very serious risks involved in undertaking such a challenge, with over 300 people having tragically lost their life attempting to climb the mountain that straddles the Nepal and China border.
For Darby Allin, his ambition to climb Mount Everest next year clearly means he'll be having a prolonged absence from AEW programming in 2024 should that ambition become a reality. In the meantime, though, the 30-year-old will attempt to dethrone MJF for the AEW World Championship at Double or Nothing later today in a four-way match that also features Sammy Guevara and Jungle Boy.