AEW's Eddie Kingston On Getting In Better Shape: "I Want To Be World Champion"
In which Eddie Kingston continues to be the most relatable man in wrestling history.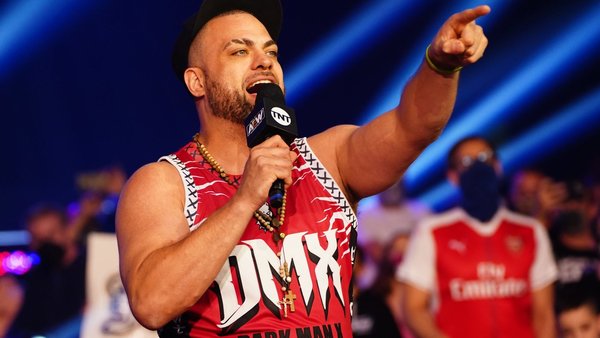 Holding a mainstream-level World Championship is an honour that has thus far evaded Eddie Kingston in his 19-year pro wrestling career, but the 40-year-old is working towards that specific goal in All Elite Wrestling.
How? By getting into better shape.
Kingston revealed as much during a recent appearance on the Battleground Podcast. After disagreeing on a point comparing his story to 'Stone Cold' Steve Austin's, Eddie said that wants audiences to take him for who he really is, briefly running through the kind of mental struggle that anyone with a less-than-ideal relationship with food can relate to (h/t Wrestling Inc.):-
"To stand out, I'm just gonna be me so you take me for who I am. Do you know what I mean? What you see on screen is not fake. That's who I am 24 hours a day, 7 days a week. Physically, I gotta get in better shape. Do you know what I mean? And I try every day, folks. I try every day, but like being out here in North Carolina, I like a cookout. I also like Five Guys. I like food, I like Ice Cream, so I gotta work on that."
Kingston continued, adding that as well as working on his diet, he is trying to quit cigarettes as he tries to hit World Championship level:-
"I'm quitting smoking cigarettes. I've smoked cigarettes since I was 15. It's gonna be a little rough, but I'm trying, and I'm trying because I want to be World Champion, and I also want to be a champion of AEW and I want to represent the company. I know what I have to do to step up.|
Walking through AEW's door to answer a TNT Championship open challenge on 16 July 2020, Kingston was signed by AEW shortly afterwards. He has worked two World Title matches thus far, both of which were defeats to Jon Moxley in late 2020. This isn't a reflection of the quality of his work or his popularity, though - Kingston stands as one of the most over men in American wrestling at the moment.
Only time will tell if he is rewarded with the run on top he covets so.