AEW's Kenny Omega Interested In WWE Move?
Potential 2023 free agent Kenny Omega is "open-minded" about moving from AEW to WWE.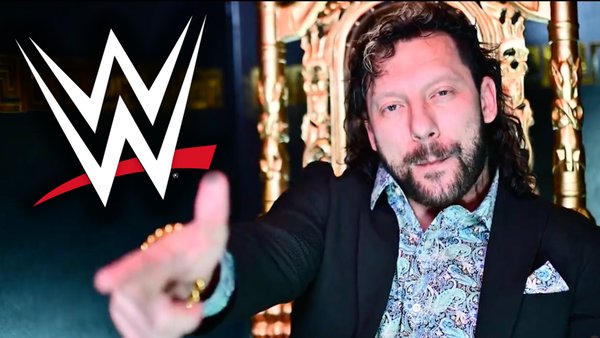 Kenny Omega could potentially become one of the hottest free agents in modern wrestling history later this year - and the AEW Executive Vice President has an "open-mindedness" about heading to WWE.
PWTorch's Wade Keller reports that while he hasn't verified if WWE is interested in Omega, the Canadian is, at the very least, open-minded to potentially heading to the world's biggest wrestling promotion before he retires. On the other side of this equation, WWE doesn't believe Kenny is operating with the mindset that he will stay with AEW forever.
Keller stated that people in WWE, whose opinions count, value Kenny. That said, the promotion doesn't see him as someone who is so good between the ropes, they would do anything to get hold of him. WWE is happy with their roster at the moment, too.
WWE would be "excited to explore" creative options for Omega as a weekly television character in the promotion. His push may not be as strong as that of Cody Rhodes, who jumped ship from WWE last year, with 'The American Nightmare' seen as somebody with less physical wear and tear, and a more WWE-ready performer.
Omega, 40, could become a free agent when his AEW contract expires later this year. The former World Champion's deal was initially set to expire in February, though he has had time added on due to injury.