AEW's Kenny Omega Suffering From Shoulder Injuries, Vertigo
The former AEW World Champion is pretty banged up at the moment...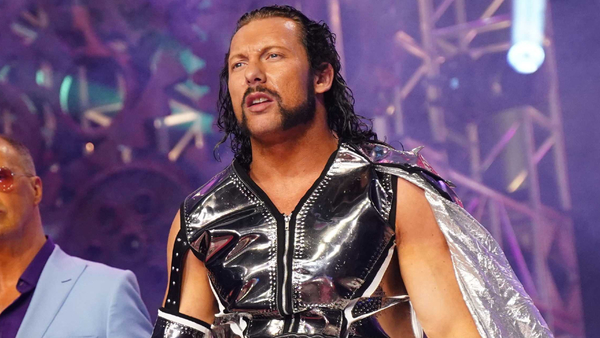 Former AEW World Champion Kenny Omega put Hangman Page over with a couple of banged-up shoulders at Full Gear 2021 this past weekend.
Dave Meltzer reported on this post-PPV edition of Wrestling Observer Radio that after speaking with Omega, he had learned his shoulders are hurt to the extent that he cannot currently lift heavy weights. He can still lift the bar, however, and told Meltzer that he believes he can still wrestle without his shoulders at full strength.
Omega has since discussed his issues in a video with chiropractor Dr. Beau Hightower, revealing the extent of his shoulder issues after Hightower had performed a chiropractic adjustment on him (h/t WrestleZone):-
"Yeah, I mean one thing that I can say is I have a lot of difficulty just doing a straight side raise because of my shoulder injury. I would have to really short of deviate to here to do anything. So to be able to go perfectly sideways is great. Yea, my range of motion for looking is great. My neck is feeling good."
In the same video, Kenny revealed that he has also been suffering from vertigo for the past three years, forcing him to learn how to wrestle in a "spinning ring":-
"Yeah, it's been an issue since 2018. I just get real bad vertigo, I get dizzy in the ring. The room spins and it's been a new skill I've had to inherit, which is wrestling in a spinning ring. So to make sure I get that straightened out as much as I can as often I can is really paramount for my performance."
Whether or not Omega will be taking any time off from wrestling in the near future remains to be seen, though he is due to defend his AAA Mega Championship against El Hijo del Vikingo on 4 December.
Create Content and Get Paid
---