AEW's Konosuke Takeshita Responds To Criticism From Ric Flair
WWE legend Ric Flair buried Takeshita's AEW match with Bryan Danielson.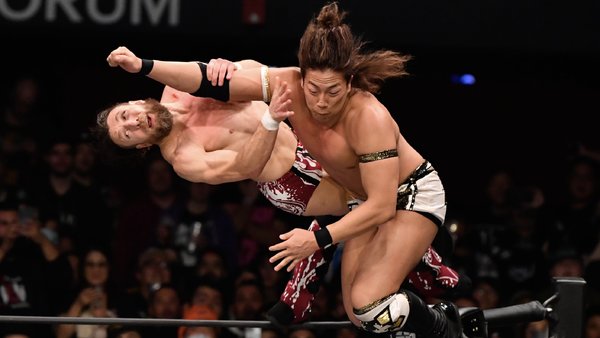 Konosuke Takeshita has thanked Ric Flair for taking the time out to give feedback on his 11 January match vs. Bryan Danielson on AEW Dynamite.
Flair wasn't very complimentary towards the bout during his rundown on a recent episode of his podcast. He called Takeshita's knife-edge chops "embarrassing", and suggested he'd have "got the sh*t slapped out of him" had he tried that in the 1980s.
During his rant, Ric also said that Konosuke's chops to Bryan "couldn't have broken an egg".
Responding via Twitter, the Japanese star thanked Flair for even bothering to watch the match at all. Then, he humbly admitted he needs to practice chops because they've never really been part of his arsenal. Going further, Takeshita asked if the 'Nature Boy' would be up for teaching him how to chop so he could make him proud in the future.
That's classy, especially considering how brutal Ric's original comments were.
Flair hasn't responded to Konosuke's request just yet. Meanwhile, AEW's Don Callis chimed in to reply and say that Takeshita is "already better" than Ric ever was. When asked to explain, Callis called Konosuke a "far superior athlete".